FengChia BUP PROJECT
Wuri Renovation in Taichung

The site of Taichung Wuri High-speed Railway Station Specific Location is in the condition of development and empty. With great improvement in transportation and protential rapid advancement, government decides to build a huge commericial district and a logistics transportation district. The lack of industry and catalytic lead to desolation and debility and low-level population in the surrounds. The lack of public activities and traditional Taiwan culture style also results in the low gathering of people.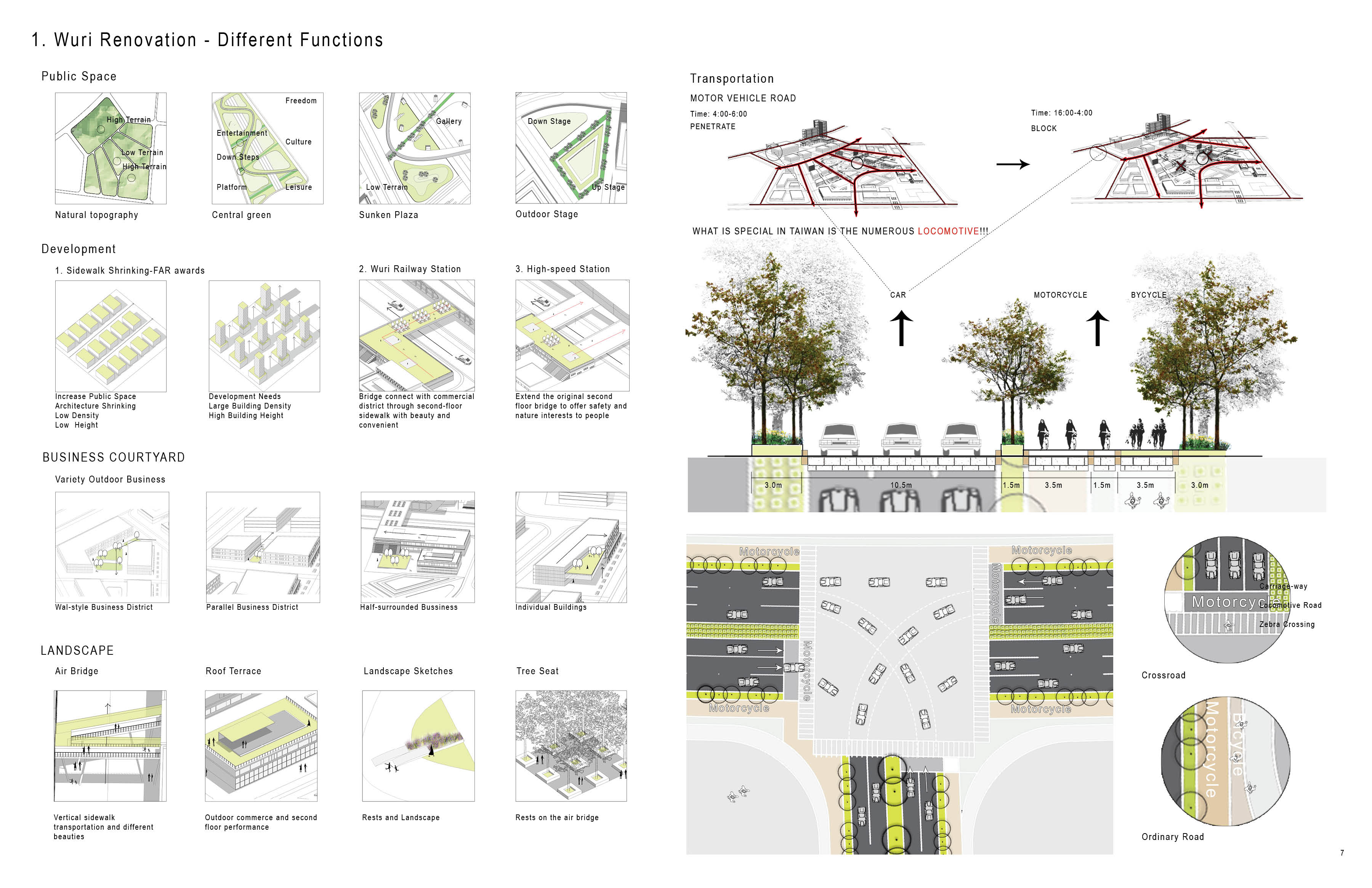 The design seeks to find reasons for debility and then take charge of Taiwan traditional 'Night Market' and day and night commericial style to attract more customers and have more social activities and then build transportation transfer station to have more convenience and parking space for potential clients. Designing arganized commercial buildings with day and night various functions and central green with help of exhibition and entertainment can lead to economy and urban development.


The main intension behind the project is to manipulate and subvert utility of entertainment, economy and culture.

As an exercise, I first draw a cultural character sketch of Wuri District. I choose to represent the Wuri Lantern Festival and Mazu Festival and note a set of observations existing as the idea of commons in the place. I design the routes and alternative space for the traditional festivals and customs in Taiwan Wuri.

The goat is the symbol of lantern festival this year and the whole year.